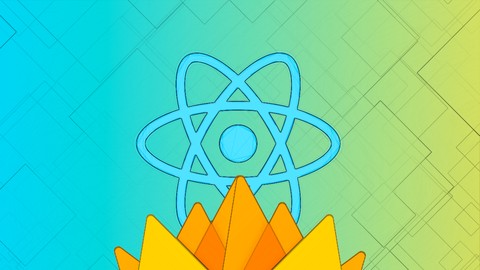 React JS & Firebase Complete Course (incl. Chat Application)
Create "real world" React JS applications connected to Firestore (Firebase). Redux, authentication + real time features!
Created by Filip Jerga, Eincode by Filip Jerga | 24.5 hours on-demand video course
In this course we are going to build application where users can participate in different services that can improve users expertise in various fields. We will start with the basics of React JS framework. We will create initial layout, first pages and routing . First section will be not only about React JS . To make our application dynamic and up to the standards we need database. Database we will use in this course is cloud Firestore from Firebase. IN Firestore we will keep different types of data as for example services, offers, collaborations and users. After first section you will start learning about firebase authentication. I will show you how to login and register with firebase.
What you'll learn
Develop real-world web application with React JS and Firebase
Understand the processes and concepts of React JS 2
Use gained knowledge to create your own Web Applications
Recommended Course by Filip Jerga
Next.js & React with ChatGPT – Development Guide (2023) [NEW COURSES]
Solid JS & Firebase – The Complete Guide (Twitter Clone App)
Vue JS 3 & Firebase – Full Guide [2022]
Rust & WebAssembly with JS (TS) – The Practical Guide
Solidity & Ethereum in React (Next JS): The Complete Guide
Game Development in JS – The Complete Guide (w/ Phaser 3)
Complete Next.js with React & Node – Beautiful Portfolio App
Next.JS with Sanity CMS – Serverless Blog App (w/ Vercel)
The Complete Vue JS Developer Course – inc. Vue JS 2!
Next.js and Apollo – Portfolio App (w/ React, GraphQL, Node)
Electron & React JS: Build a Native Chat App with Javascript
Gatsby JS Developer's Guide – Important Parts & Blog App
Udemy Promotional Code - September 2023
This will also bring up a list of coupons and promo codes that you can use to get a discount on Udemy courses
The skills for now — now on sale. Online courses from $14.99.
Promotion Dates: 09/21/2023 - 09/22/2023
Clicks to
Redeem Udemy Coupon