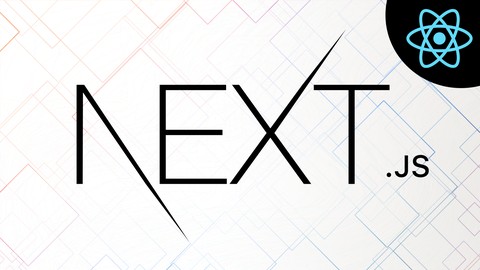 Complete Next.js with React & Node – Beautiful Portfolio App
Build Serverless Web Apps with Next.js. Learn Hooks. Deploy to Vercel. Next.js (Next 9.4), React (React 16+) & Node.
Created by Filip Jerga, Eincode by Filip Jerga | 60 hours on-demand video course
If you are planning to start your career as a developer or you just want to improve your programming skills, then this course is right for you. Learn how to build amazing portfolio website you can share with your colleagues or future employers.
Get all you need to start web development in one course! Start with technologies of Web Development to more advanced topics until your application will be deployed to Heroku or Vercel and accessible online on the internet.
This resource is the only thing you need in order to start Web Development with Next.js , React and Node. During this course you will get confidence and skills required to start your own projects, you will get the right mindset to apply for a developer career and to improve in modern frameworks like Next.js , React.js and Node.
What you'll learn
Develop powerful, server-side and real-world web applications with Next & React
Completely understand the processes and architecture of Next
Create SEO (Search Engine Optimisation) and Isomorphic Friendly Applications
Establish yourself in field of the exciting Next and React web development environment
Recommended Course by Filip Jerga
Next.js & React with ChatGPT – Development Guide (2023) [NEW COURSES]
Solid JS & Firebase – The Complete Guide (Twitter Clone App)
Vue JS 3 & Firebase – Full Guide [2022]
Rust & WebAssembly with JS (TS) – The Practical Guide
Solidity & Ethereum in React (Next JS): The Complete Guide
Game Development in JS – The Complete Guide (w/ Phaser 3)
Next.JS with Sanity CMS – Serverless Blog App (w/ Vercel)
The Complete Vue JS Developer Course – inc. Vue JS 2!
Next.js and Apollo – Portfolio App (w/ React, GraphQL, Node)
Electron & React JS: Build a Native Chat App with Javascript
Gatsby JS Developer's Guide – Important Parts & Blog App
React JS & Firebase Complete Course (incl. Chat Application)
Udemy Promotional Code - September 2023
This will also bring up a list of coupons and promo codes that you can use to get a discount on Udemy courses
The skills for now — now on sale. Online courses from $14.99.
Promotion Dates: 09/21/2023 - 09/22/2023
Clicks to
Redeem Udemy Coupon