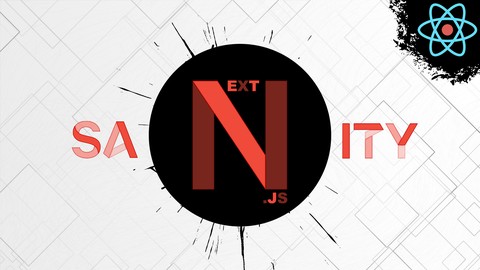 Next.JS with Sanity CMS – Serverless Blog App (w/ Vercel)
Build your own Blog App with the latest Next.JS & React(Next 9.4+, React hooks). Learn how to use headless Sanity CMS.
Created by Filip Jerga, Eincode by Filip Jerga | 12.5 hours on-demand video course
We will start with integration of a very clean application layout I have prepared for you. We will follow latest practices of React and Next JS, this means we will utilise hook functions as much as possible. After initial layout and pages will be created we will start preparing actual data in Sanity Studio. I will explain you the basics of sanity and we will prepare to 2 types of documents – Blogs, and Authors. We will specify various fields describing our data, as for example "Code Blocks", "Images" and many others. After data will be fetched, we will be ready to display blogs in our application pages. You will learn how to process images and how to apply stylings into code blocks.
What you'll learn
Use the latest Next/React features (getStaticProps, getStaticPaths, getServerSideProps)
Create statically generated web apps
Deploy Serverless Apps !
Integrate Sanity CMS
Recommended Course by Filip Jerga
Next.js & React with ChatGPT – Development Guide (2023) [NEW COURSES]
Solid JS & Firebase – The Complete Guide (Twitter Clone App)
Vue JS 3 & Firebase – Full Guide [2022]
Rust & WebAssembly with JS (TS) – The Practical Guide
Solidity & Ethereum in React (Next JS): The Complete Guide
Game Development in JS – The Complete Guide (w/ Phaser 3)
Complete Next.js with React & Node – Beautiful Portfolio App
The Complete Vue JS Developer Course – inc. Vue JS 2!
Next.js and Apollo – Portfolio App (w/ React, GraphQL, Node)
Electron & React JS: Build a Native Chat App with Javascript
Gatsby JS Developer's Guide – Important Parts & Blog App
React JS & Firebase Complete Course (incl. Chat Application)