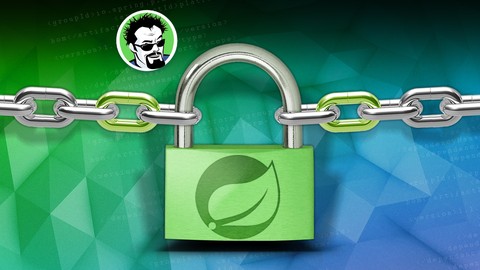 Spring Security Core: Beginner to Guru
Learn how to use Spring Security to Secure Your Spring Framework Applications
Created by Jhon Thompson | 9 hours on-demand video course
The Spring Framework is the most popular Java framework for building cloud scale applications. Spring Security provides you all the tools you need to secure your Java application. Application security is much more than allowing access after checking a user name and password. You will learn how to limit what application features a user may or may not see. And also, how to limit what data a user may or may not see. This course focuses on the core fundamentals of Spring Security.
What you'll learn
How to Secure Applications using Spring Security
How to Protect Against Common Web Security Vulnerabilities (OWASP)
Use Spring Security to Authenticate Application Users
Use Spring Security to Authorize User Actions
Password Management
Best Practices for Limiting User Access
Use Test Driven Development to Test User Access
Recommended Course
Spring Framework Master Class – Learn Spring the Modern Way!
Docker for Java Developers – with Spring Boot Microservices
Udemy Black Friday Deals - November 2022
Shop our best prices of the season. Courses now up to 85% off
Promotion Dates: 18/11/22 - 26/11/22
Clicks to
Redeem Udemy Coupon