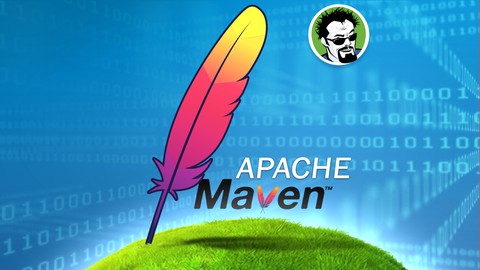 Apache Maven: Beginner to Guru for Java and Spring Boot Apps
Master Apache Maven to Build and Deploy Your Java and Spring Boot Applications
Created by John Thompson, Spring Ahead Code Academy | 17 hours on-demand video course
Apache Maven is the most popular Java build tool. Companies and Open Source communities around the world, consider Apache Maven the 'go-to' build tool for their Java projects. In this course, you will learn to master Apache Maven. You will become a 'guru' using Apache Maven. No previous experience with Apache Maven is required. In just a few lessons, you will be building your first Apache Maven project!
What you'll learn
Learn Apache Maven, the most popular Java build tool!
Create Apache Maven Projects from scratch
See how to configure Apache Maven Plugins for Real World use cases
Use Apache Maven to build, test, package, and deploy your Java application
See how to create multi-module Apache Maven projects
Configure Maven Plugins to work within Maven Build Lifecycles
Deploy your Java project to Maven Central or other Maven repositories
Leverage Apache Maven's Convention over Configuration
Recommended Course
Spring & Hibernate for Beginners (includes Spring Boot)
Testing Spring Boot: Beginner to Guru
Udemy Coupons - December 2022
Get Certified! IT Certification courses starting from $12.99.
Promotion Dates: 01/12/2022 - 01/01/2023
Clicks to
Redeem Udemy Coupon