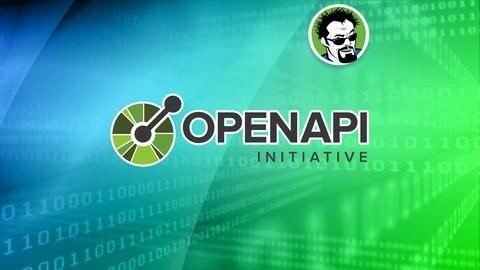 OpenAPI for API Specifications: Go from Beginner to Guru
Master OpenAPI (formerly Swagger) to Create Specifications for Your APIs
Created by John Thompson | 5 hours on-demand video course
OpenAPI 3.0 is the leading tool for the documentation of APIs. Formerly known as Swagger, OpenAPI has a long and established history. In 2010, Swagger started as an open source specification for designing and documenting RESTful APIs. In 2015, the Swagger project was acquired by SmartBear Software. The Swagger Specification was donated to the Linux foundation and renamed the OpenAPI. The OpenAPI specification is the cornerstone of a thriving open source community. Simply perform a search for OpenAPI tools and you will find projects for converters, documentation, validators, editors, mock servers, testing tools and much much more!
What you'll learn
Learn to define APIs using OpenAPI Specifications
Create awesome API Documentation with Swagger UI
Edit OpenAPI Specifications in Swagger Hub
Recommended Course
Postman for API Automation Testing with Javascript -2021
Python API Programming with FastAPI and Flask
Udemy Coupons - December 2022
Get Certified! IT Certification courses starting from $12.99.
Promotion Dates: 01/12/2022 - 01/01/2023
Clicks to
Redeem Udemy Coupon