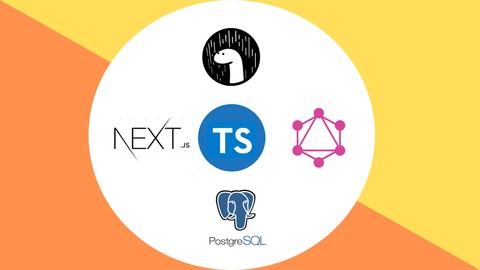 Full-stack Deno with GraphQL, NextJS, and PostgreSQL
Learn to build full-stack JWT authentication system with Deno, GraphQL, NextJS, and PostgreSQL
Created by Simple Coder | 10 hours on-demand video course
This course will guild you how to use/integrate modern and well-established technologies such as Deno, GraphQL, NextJS, and PostgreSQL to build a professional, real-world full-stack application.
What you'll learn
Learn how to use Deno, Oak framework, and GraphQL to build functional GraphQL API
Learn how to integrate PostgreSQL database with Deno
Learn how to implement authentication and authorization logic to protect API routes
Learn how to handle Oak middleware functions
Use and manipulate Oak context object (Request, Response, Cookies, and etc.)
Learn how to send email in Deno
Learn how to integrate Deno web framework with React (NextJS) frontend application
Learn how to consume GraphQL API using Apollo Client (version 3)
Learn to use React Context API to manage state
Learn how to use React-hook-form
Learn how to protect routes in NextJS application
Learn how to persist state using Cookies
Learn how to use Typescript both in backend and frontend
Recommended Course
Deno: The Complete Guide Zero to Mastery
The Complete Python/PostgreSQL Course 2.0
Udemy Coupons - December 2022
Get Certified! IT Certification courses starting from $12.99.
Promotion Dates: 01/12/2022 - 01/01/2023
Clicks to
Redeem Udemy Coupon