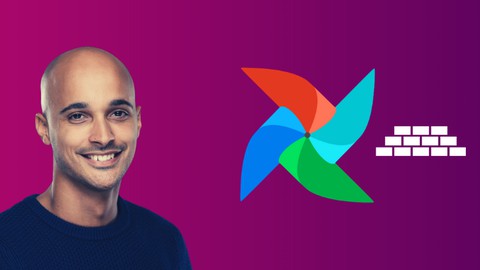 Apache Airflow: The Operators Guide
Step up with Apache Airflow! Master Airflow Operators and create incredible data pipelines!
Created by Marc Lamberti | 7 hours on-demand video course
Apache Airflow has more than 700 Operators and 70 tools it can interact with. It's huge! ? Operators are tasks in your data pipeline. They are important as they correspond to the actions of your data pipeline, to the different steps to produce the output you want. Now, Do you know well the Airflow's operators? Do you want to create reliable data pipelines? Are you looking for best practices around Operators? If yes, you've come to the right place! With the course Apache Airflow: The Operators Guide, will be able to Version your DAGs, Retry your tasks properly, Create dependencies between your tasks and even your DAG Runs, Demystifies the owner parameter, Take actions if a task fails, Choose the right way to create DAG dependencies, Execute a task only in a specific interval of time, Group your tasks to make your DAG cleaner (not with SubDAG), Trigger your DAG based on a Calendar and much more!
What you'll learn
Master Apache Airflow Operators
How to version your DAGs
How to create DAG dependencies efficiently
How to trigger your DAGs on specific days
Create Incredible Data Pipelines by truly understanding Airflow operators
Recommended Course by Marc Lamberti
Apache Airflow on AWS EKS: The Hands-On Guide
Apache Airflow: The Hands-On Guide
The Complete Hands-On Introduction to Apache Airflow
Udemy Promotional Code - March 2023
This will also bring up a list of coupons and promo codes that you can use to get a discount on Udemy courses
The skills for now — now on sale. Online courses from $13.99
Promotion Dates: 03/21/2023 - 03/24/2023
Clicks to
Redeem Udemy Coupon