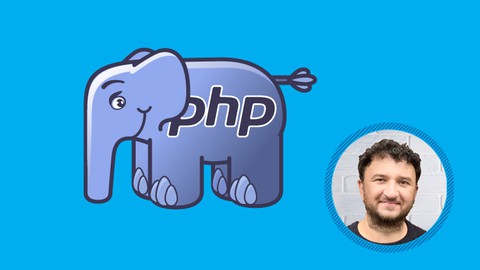 The Complete Object Oriented PHP Developer Course
Your fast-track to becoming a professional PHP developer.
Created by Gary Clarke | 3 hours on-demand video course
I created this course to be what I wanted when I was learning OOPHP. The entire course is based around a single goal: Turning you into a professional PHP developer capable of developing real-world production applications. The Complete Object Oriented PHP Developer Course covers the fundamentals of OOPHP before diving into some of the tools which are essential to professional projects such as Composer.
The best way to learn OOPHP is by writing OOPHP. From the very start you'll code along with me as I explain the concepts. I'll also set you small challenges so that you can practice and reinforce what you have learnt. By the end, you'll be able to take what you've learned and launch your own PHP application.
What you'll learn
Modern object oriented programming principles and practice
PHP 7.4 and greater (currently at version 8)
Latest technology and techniques
Using 3rd party packages
Realistic examples using real-world examples (Amazon, Spotify, Zoom etc.)
Recommended Course
Laravel 8 PHP Framework A – Z Build Professional Ecommerce
Master Laravel PHP for Beginners and Intermediate
Udemy Coupons Codes - August 2022
Code your future with Programming skills. Courses starting at $11.99 only!
Promotion Dates: 1/08/22 - 16/08/22
Clicks to
Redeem Udemy Coupon