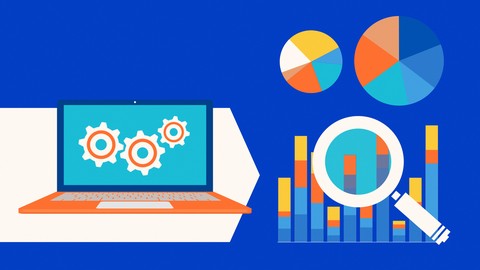 The Complete MySQL Bootcamp: From SQL Beginner to Expert
Learn SQL From Scratch using MySQL. SQL Database for Beginners. Master SQL Skills and Database Management.
Created by Vertex Academy | 7 hours on-demand video course
Welcome to The Complete MySQL Bootcamp: From SQL Beginner to Expert. According to the Stack Overflow Survey 2020, SQL takes third place (54.4%) among the most popular programming, scripting and markup languages. Knowing SQL is a MUST for: Web Developers, Node.js Developers, Python Developers, Java Developers, Business Analysts, Marketing Analysts, Data Science Specialists and Everyone working with databases and data analysis. Strengthen your resume now by learning SQL and find a better job by mastering the most in-demand skill used by tech giants like Google, YouTube, Amazon, PayPal, Netflix and others.
What you'll learn
Create databases and interact with existing databases
Write SQL queries and generate reports
Use SQL for data analysis
Start using MySQL (#1 according to the latest Stack Overflow Survey)
Boost your resume with the most in-demand skill
Recommended Course
Complete Machine Learning and Data Science: Zero to Mastery
The Data Analyst Bootcamp™ 21 Real World Case Studies
Udemy Coupons Codes - August 2022
Code your future with Programming skills. Courses starting at $11.99 only!
Promotion Dates: 1/08/22 - 16/08/22
Clicks to
Redeem Udemy Coupon