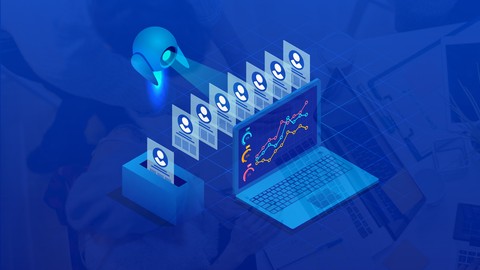 SAP Lumira Discovery 2.3 from Beginner to Professional
Learn everything about SAP Lumira Discovery. Start from the basics and go all the way to creating your own data stories!
Created by Javier R. Martin | 9 hours on-demand video course
Learn everything of SAP Lumira Discovery. I am teaching you all you can do with this visualization tool and you will create stunning and amazing data stories which will impact in your final audience. Self-service BI has never been so easy to use! If you need to learn from scratch or even if you have some knowledge with this tool but you need to expand it, this is the best course for you.
What you'll learn
You will learn everything about SAP Lumira Discovery from scratch.
Create your own reports and dashboards without IT knowledge.
Create and share meaningful stories with your data.
Learn how to add a variety of data sources (Excel, csv, SAP BW, SAP Universes, SAP HANA, SQL, etc.).
Learn how to refresh and edit a data source.
Everything about data manipulation: add, transform and enrich your data.
Understand types of joins and how they work.
Main features of visualizations: filters, sorting, reference lines, conditional formatting, calculations, drill capabilities, etc.
Learn how to use input controls in your data stories.
All about filters: filter to datasets, pages, story, visualizations, filter by linked analysis, filters by hierarchy, by rank and filters by measure.
Learn how to use Geo Map charts and ESRI ArcGIS integration.
Create amazing data stories adding content in the canvas: text, icon, shapes, hyperlinks, illustrations and more.
Sharing and exporting with SAP Lumira Discovery.
Learn how to deploy and create discovery applications on the SAP BI platform.
Support material and resources: training material in PDF, videos, links, exercises and documents to easy follow the course.
The course has a section to walk you through the installation of SAP Lumira Discovery.
9 hours of high-quality video with real English captions created.
Recommended Course
The Complete Data Visualization Course 2020
Complete Machine Learning and Data Science: Zero to Mastery
Udemy Promotional Code - June 2023
This will also bring up a list of coupons and promo codes that you can use to get a discount on Udemy courses
Learning for all. Online courses from $12.99
Promotion Dates: 06/06/2023 - 06/07/2023
Clicks to
Redeem Udemy Coupon