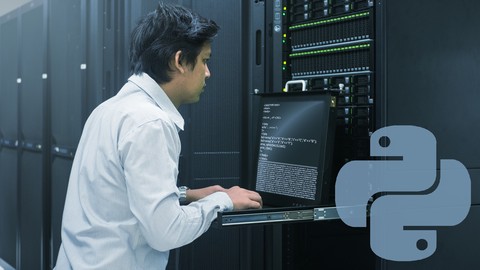 Python 3 Network Programming (Sequel) – Build 5 More Apps
Following-up on the famous Python 3 Network Programming course, you will build 5 more network applications from scratch.
Created by Mihai Catalin Teodosiu, Python Developer, PythonTutorial IO | 4 hours on-demand video course
This course simply enables you to save time and efforts whilst acquiring these in-demand skills and upgrading your career. Join thousands of successful network engineers who decided to learn Python network programming using my 100% hands-on courses! Without further ado, I'll let you read more about the contents of this course down below and I'll hopefully see you in the first lecture.
✔ Multiple hours of Python 3 content designed for Network Engineers
✔ I am updating the course frequently with new videos and code
✔ I am answering all your questions, usually in less than 24 hours
✔ Full Python 3 applications, code and notebooks are included
✔ Downloadable Python 3 Beginner's Cheat Sheet is included
✔ Udemy Bestselling Instructor with over 3000 ⭐⭐⭐⭐⭐ reviews
✔ Over 70.000 satisfied students across several e-learning platforms
✔ Certificate of Completion is Included!
What you'll learn
You will build 5 more amazing network applications, as a sequel to the first 5 apps you've built during the original 'Python 3 Network Programming' course.
You will get the full Python 3 code of all 5 network applications and customize each of them according to your networking needs.
Get my full support for any question or issue. Udemy provides you with a 30-day money-back guarantee, full refund, no questions asked and a Certificate of Completion.
Ask for a raise at your current job or apply for a better position using the network automation skills gained from this course.
Recommended Course
Complete Python Developer in 2020: Zero to Mastery