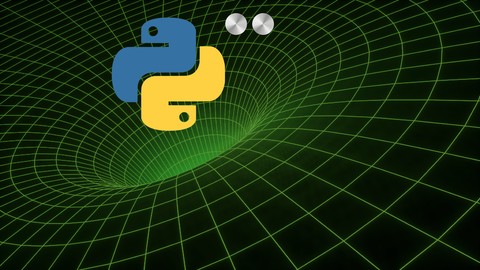 Python 3: Deep Dive (Part 2 – Iteration, Generators)
Sequences, Iterables, Iterators, Generators, Context Managers and Generator-based Coroutines
Created by Fred Baptiste | 36 hours on-demand video course
This course series is focused on the Python language and the standard library. There is an enormous amount of functionality and things to understand in just the standard CPython distribution, so I do not cover 3rd party libraries – this is a Python deep dive, not an exploration of the many highly useful 3rd party libraries that have grown around Python – those are often sufficiently large to warrant an entire course unto themselves! Indeed, many of them already do!
What you'll learn
You'll be able to leverage the concepts in this course to take your Python programming skills to the next level.
Sequence Types and the sequence protocol
Iterables and the iterable protocol
Iterators and the iterator protocol
List comprehensions and their relation to closures
Generator functions
Generator expressions
Context managers
Creating context managers using generator functions
Using Generators as Coroutines
Recommended Python Programming Course
Python 3: Deep Dive (Part 1 – Functional)
Complete Python Developer in 2022: Zero to Mastery
Udemy Coupons - December 2022
Get Certified! IT Certification courses starting from $12.99.
Promotion Dates: 01/12/2022 - 01/01/2023
Clicks to
Redeem Udemy Coupon