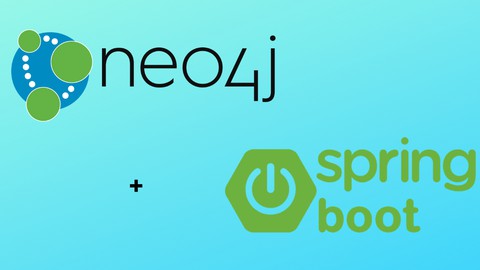 Graph Database : Neo4j with Spring Boot
NoSQL : Neo4j with Java and Spring Boot. Node, Relationship with CRUD Operations along with AND, OR, IN Cypher Queries
Created by Alfa e-Learning | 4 hours on-demand video course
This course is all about Neo4j which is Graph Database and it is type of NoSQL. In this course you will learn Neo4j in detail and also you will learn How to use Neo4j with Spring Boot. Neo4j is being used by companies like Airbus, Walmart, eBay, Adobe etc. By end of the course you will be able to manage data in Neo4j Graph Database along with your Spring Boot Application. You will be able to execute CQLs to perform different operations in Neo4j. This course covers Neo4j with Spring Boot because Spring Framework is widely used among Java Developers.
What you'll learn
Graph Database Neo4j (NoSQL)
Node and Relationship In Neo4j
Create, Read, Update and Delete (CRUD) Operations with Neo4j and Spring Boot
AND, OR, IN Queries with Neo4j and Spring Boot
Set up Neo4j on a Windows
Constraints In Neo4j
Recommended Course
2021 Complete Neo4j GraphDB & Cypher Bootcamp: Zero To Hero
Complete SQL + Databases Bootcamp: Zero to Mastery [2021]
Udemy Coupons - December 2022
Get Certified! IT Certification courses starting from $12.99.
Promotion Dates: 01/12/2022 - 01/01/2023
Clicks to
Redeem Udemy Coupon