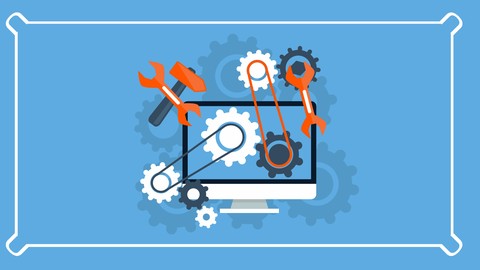 Docker Essentials for Python Developers
Learn Docker, Containers and DevOps
Created by Kris Celmer | 8 hours on-demand video course
Docker & Containers are Foundations of modern DevOps practices. These are must-have skills of Full Stack Developers. Containers have become a standard in Production-grade Deep Learning applications. Every Python Developer must be fluent and comfortable in using Containers at every step of Application lifecycle. You learn Docker and Containers quickly in this Course.
Here you learn everything important to prove you know Containers:
How to build and run Containers with Python Apps
Containerize Flask-based Microservices and Django Web Apps
Use Docker in Data Science and Machine Learning Environments
Create complex Development & Test Environments with Docker Compose
Recommended Course
Kubernetes Mastery: Hands-On Lessons From A Docker Captain
Docker for Node.js Projects From a Docker Captain
Udemy Coupons - December 2022
Get Certified! IT Certification courses starting from $12.99.
Promotion Dates: 01/12/2022 - 01/01/2023
Clicks to
Redeem Udemy Coupon