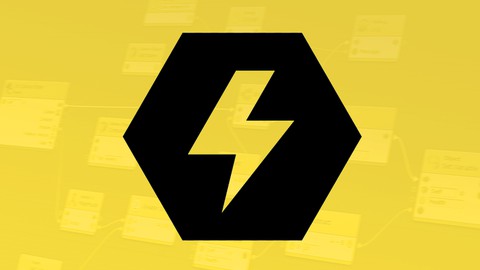 Bolt Visual Scripting in Unity
Make games interactively without coding in Unity and Bolt
Created by Wilmer Lin | 6 hours on-demand video course
Unity is a fantastic engine that enables you to make production-quality games. Build for Windows, macOS, iOS, and Android all from a single project! This course is designed for game developers of all levels who want to learn Unity's visual scripting tools. Bolt is a visual framework around the UnityEngine API. If you're new to Unity, this is a great gateway into gameplay programming. If you're an experienced developer, check out a fresh new take on traditional coding. No matter your skill level, this is a fun way to dive into Unity. At GameAcademy.school, we've trained tens of thousands of students in game development. If you are a visual learner, there's no better time to get started in game development. Unleash your creativity, and you'll be amazed at what you can build with Unity and Bolt!
What you'll learn
Basics of the Bolt visual editor
Creating custom gameplay with Bolt Flow Machine and Macros
Organizing visual graphs with SuperUnits
Debugging Bolt graphs visually
Making a first-person controller without coding!
Recommended Course
Unity Dialogue & Quests: Intermediate C# Game Coding
Game Development in JS – The Complete Guide (w/ Phaser 3)
Udemy Promotional Code - June 2023
This will also bring up a list of coupons and promo codes that you can use to get a discount on Udemy courses
Learning for all. Online courses from $12.99
Promotion Dates: 06/06/2023 - 06/07/2023
Clicks to
Redeem Udemy Coupon