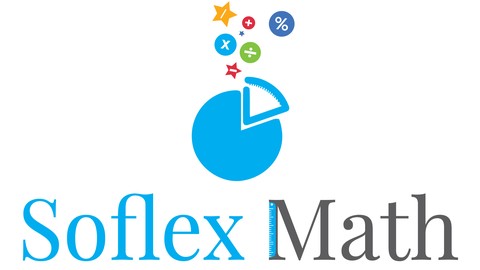 5th Grade Math Mastery Course (Common Core 2020)
Mathematics
Created by Chris Neumer | 10 hours on-demand video course
Welcome to our Soflex Math 5th Grade Mastery Course. In this course, you will view 72 standard based video lessons containing over 9 and a half hours of video content, 14 quizzes, 450+ practice problems, a final exam, and several resource booklets to download for future practice. I can't wait for you to get started and watch your math potential, confidence, and achievement sky rocket! This course is designed with the home school parent in mind as well as a first year math teacher. I will see you in our first lesson!!!
What you'll learn
Master the Concepts of 5th Grade Math! 72 Video Lessons and over 450 Questions with answers that are all common core standard based!
Elementary Math Concepts
Recommended Course
Master Math by Coding in Python
Mathematics for Computer Games Development using Unity
Udemy Coupons Codes - August 2022
Code your future with Programming skills. Courses starting at $11.99 only!
Promotion Dates: 1/08/22 - 16/08/22
Clicks to
Redeem Udemy Coupon