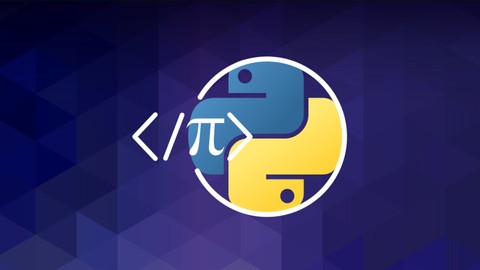 Master Math by Coding in Python
Use Python to learn algebra, calculus, graphing, trigonometry and more math topics!
Created by Codestars by Rob Percival, Mike X Cohen | 37 hours on-demand video course
This course is a perfect supplement to your school/university math course, or for your post-school return to mathematics. With over 33 hours of teaching, plus student exercises, challenges and an active course Q&A forum (get a response to any question within 48 hours!), this course gives you everything you need to succeed in your maths course or independent adventures in learning math. All the code that appears in the videos is also included for download. You can code along as you watch the videos, or download the code and use it directly.
What do you get in this course?
Over 31 hours of instruction that includes Python coding, visualization, loops, variables, and functions.
LOTS of practical exercises! Each video has at least one hands-on coding/math exercise (and you'll get to watch me solve those exercises). And each section ends with "bug hunts" where you get to find and fix my math-coding errors!
That warm, fuzzy feeling of confidence that you can combine the skills from this course to improve your understanding of mathematics.
A big-picture overview of beginner and advanced mathematics, from solving for "x" to computing integrals to finding eigenvalues. If you are only just beginning your adventures in maths, then this course will show you what you have to look forward to!
Recommended Course by Codestars by Rob Percival
Python & Django | The Complete Django Web Development Course [NEW COURSES]
Complete Data Structures and Algorithms: Software Interviews [NEW COURSES]
The Complete Python/PostgreSQL Course 2.0
The Complete WordPress Website Business Course 2.0
The Complete 'No Code' Developer Course: Build 23 Projects
The Complete Ruby on Rails Developer Course
The Complete Coding for Beginners Course (2023)
Udemy Promotional Code - September 2023
This will also bring up a list of coupons and promo codes that you can use to get a discount on Udemy courses
The skills for now — now on sale. Online courses from $14.99.
Promotion Dates: 09/21/2023 - 09/22/2023
Clicks to
Redeem Udemy Coupon