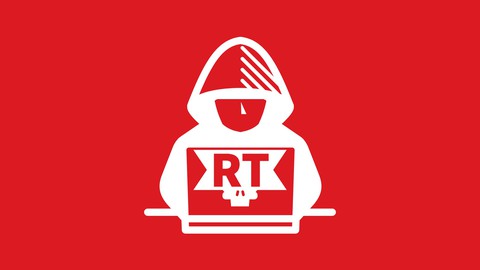 Red Team Ethical Hacking – Intermediate
Intermediate level concepts and tactics of Red Team Post Exploitation on a Windows Domain
Created by Chris Sikes | 4 hours on-demand video course
Acquire the knowledge to become a skilled Red Team operator on Windows Domains. Learn intermediate level Post-Exploitation tactics on Windows Domains such as lateral movement, effect development, persistence, process injection, evasion, and much more!
This course will teach you a general range of Red Team knowledge, with a wide range of lectures and hands on demos! With over 40 lectures and over 3 hours of video this course will get you the baseline knowledge for becoming Red Team professional. There's a wide array of TTP (tactic, technique, and procedure) practical demos that you can follow on your own Windows lab environment. ** Enhance your professional Red Team skills, or become a more knowledgeable security defender!
What you'll learn
Learn intermediate level Red Team Windows tactics
Advanced Windows commands
Learn intermediate level Red Team Ethical Hacking topics
Hands-on Red Team tactic, technique, and procedure (TTP) demos
Recommended Course
Complete Ethical Hacking Bootcamp 2021: Zero to Mastery
The Complete Pentesting & Privilege Escalation Course
Udemy Coupons Codes - August 2022
Code your future with Programming skills. Courses starting at $11.99 only!
Promotion Dates: 1/08/22 - 16/08/22
Clicks to
Redeem Udemy Coupon