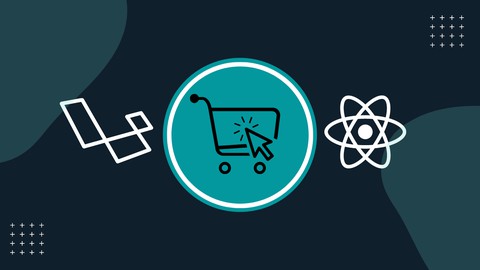 React Js With Laravel Build Complete PWA Ecommerce Project
In This Course You Will Build Complete PWA Ecommerce Application with React Js and Laravel. Become Full Stack Developer
Created by Kazi Ariyan | 72 hours on-demand video course
This React Js With Laravel Build Complete PWA Ecommerce Project Course will help you to become a Full Stack Web Developer. React has rapidly become one of the most powerful tools for building Web Applications. Top sites using React include Facebook, Twitter, Netflix, Airbnb, and more!
This course is perfect for all who want to start their career as a Full Stack Web Developer. This course will help you to build a strong foundation of Frontend by React Js and Backend by Laravel. If you complete totally course perfectly you will be able to build any dynamic website with react and laravel. In this course, i will create multiple complete real-life projects included a Complete Ecommerce Website from scratch.
What is the Best Part of this Course?
You will learn React Js Basic Fundamentals
You will learn Laravel Basic Fundamentals
How to Create Reast API
Some Essential JavaScript.
Create Custom Authentication with React Js and Laravel Passport.
Build One Complete PWA Ecommerce Project.
And More…
Recommended Course
Learn to build an e-commerce store with .Net, React & Redux
React and Typescript: Build a Portfolio Project
Udemy Coupons - December 2022
Get Certified! IT Certification courses starting from $12.99.
Promotion Dates: 01/12/2022 - 01/01/2023
Clicks to
Redeem Udemy Coupon