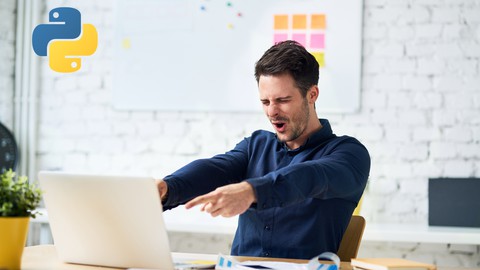 Python 3 OOP – Work Easily with Classes, Methods and Objects
Learn how to easily integrate advanced OOP concepts such as classes, objects, polymorphism, inheritance into your code!
Created by Mihai Catalin Teodosiu, EpicPython Academy | 2 hours on-demand video course
Probably the most to-the-point OOP course on Udemy, No slides, no boring theory, no rambling, no chitchat. Just coding, Quizzes, Code Samples and Examples are included, Certificate of Completion is included
Note! If you are already enrolled in my Python Complete Masterclass for Beginners course, then you already have access to the content in this course, so no need to purchase this one.
What you'll learn
You will learn all the basics of OOP, including classes, instances, constructors, attributes.
You will learn the core concept of inheritance, including multi-level and multiple inheritance.
You will learn to properly achieve polymorphism and how to use the method overriding concept.
You will dive into advanced concepts, like overloading, magic methods, abstract classes/methods.
Recommended Course
100 Days of Code – The Complete Python Pro Bootcamp for 2021
Complete Python Developer in 2021: Zero to Mastery
Udemy Promotional Code - June 2023
This will also bring up a list of coupons and promo codes that you can use to get a discount on Udemy courses
Learning for all. Online courses from $12.99
Promotion Dates: 06/06/2023 - 06/07/2023
Clicks to
Redeem Udemy Coupon