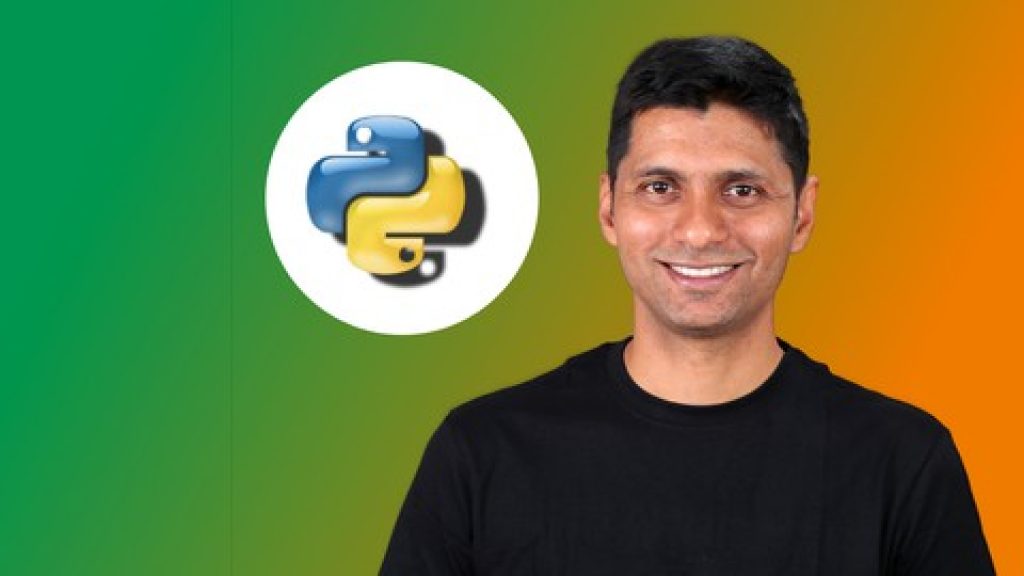 [NEW] Python Bootcamp: Master Python Programming in 2024
Learn Python Programming with 200 Labs and Exercises
Created by in28Minutes Official, Deb @in28Minutes | 20.5 hours on-demand video course
LEARN PYTHON PROGRAMMING WRITING 200+ PYTHON PROGRAMS, PUZZLES & EXERCISES. RECOMMENDED for absolute beginners to Python and Programming! Python is one of the top programming languages today. Python is used to build web applications, machine learning applications, data engineering apps and a lot more. In this course, you will learn Python programming from ZERO.
5 THINGS YOU NEED TO KNOW ABOUT THIS COURSE
Designed for absolute beginners. ZERO Python Programming knowledge is expected.
You will solve 200+ Python labs and coding exercises.
You will also solve 100s of Python puzzles.
You will learn Python right in the browser – You do NOT need an IDE. You don't need to install Python on your local machine.
This is the ONLY COURSE you need to start your Python journey!
I'm Ranga Karanam. I'm the founder of in28minutes and creator of some of the worlds most popular courses on Programming, Cloud and DevOps. I'm certified on multiple clouds – Azure, GCP and AWS and I've helped a MILLION learners around the world acquire new tech skills. Rest assured you are in great hands.
I'm a great believer that the best way to learn is by doing and we designed this course to be hands-on. You will learn Python with more than 150 learning labs and coding exercises. We will be using the Udemy Python Coding Exercise Platform to write and execute Python code. So, you don't need anything other than a browser installed on your machine to learn from this course. Programming is a lot easier to learn if you see it as a fun activity, and that's what we would want to enable during this course. Help you have fun with programming.
Recommended Course by in28Minutes Official
5 Java Spring Boot Projects – REST API, Full Stack React, Docker & AWS. With Spring Data JPA, Spring Security & Testing.
Learn Hibernate, JPA (Java Persistence API) and Spring Data JPA using Spring and Spring Boot
Go from Restful Web Services ( REST API ) to Microservices – Java , Spring Boot , Spring Cloud , Docker and Kubernetes
What you'll learn in Python Bootcamp Course
You will learn to program with Python
You will solve hundreds of Python Exercises
You will solve hundreds of Python Puzzles
You will become proficient with Python Programming
Who this python course is for:
You are beginner to programming
You want to learn programming with Python
You want to solve a number of Python programming exercises
You want to learn Python Fundamentals