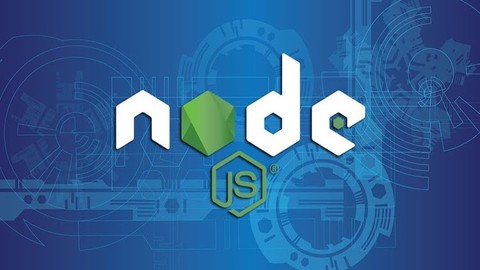 Node.js Frameworks Blueprint
The Definite Guide to learn Nodejs top Frameworks, Express, Nest.js, Sails.js, Adonis, Serverless, Loopack and much more
Created by Haider Malik | 12 hours on-demand video course
Node.js is an open source, cross-platform runtime environment for developing server-side and networking applications. Node.js applications are written in JavaScript, and can be run within the Node.js runtime on OS X, Microsoft Windows, and Linux.
Nest.js is a progressive Node.js framework for building efficient, reliable and scalable server-side applications. NestJS is a server-side (backend) application framework beautifully crafted to support developers productivity and make their lives happier. Well, it's not only a framework, it's an enabler of entering the world of advanced engineering concepts such as Domain Driven Design, Event Sourcing, Microservices architecture.
What you'll learn
Learn NodeJs Basics
Learn SailsJs Framework
Learn NestJs Frameworks
Build Restful APIs with NodeJs
Build APIs with different Nodejs Frameworks
Learn Koa Framework
Learn Loopback Framework
Learn Serverless
Learn AdonisJs
Learn GraphQL
Learn NestJs
Recommended Course
NodeJS – The Complete Guide (MVC, REST APIs, GraphQL, Deno)
The Complete Node.js Developer Course (3rd Edition)
Udemy Coupons - December 2022
Get Certified! IT Certification courses starting from $12.99.
Promotion Dates: 01/12/2022 - 01/01/2023
Clicks to
Redeem Udemy Coupon