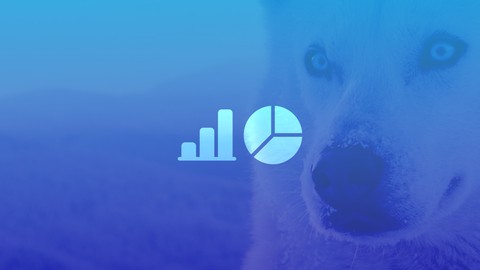 MySQL For Beginners: Real Database Experience Real Fast
Learn SQL Concepts Through Simple Examples
Created by Brad Schiff | 8 hours on-demand video course
Understanding how databases work is a huge advantage for just about every career path. Whether you're interested in marketing, account management, research, programming or countless other fields; being able to leverage a database is incredibly powerful. In this course we will:
Learn why it's worth your time and effort to learn about databases
Install MySQL on your personal computer
Understand how to design and structure a database for your project's needs
Practice querying for the exact information you need
Use aggregate functions to perform useful actions on large sets of data
Relate different parts of the database together in powerful ways
Write SQL queries for two course projects together; step by step
Gain confidence that our new database skills are in demand and incredibly transferrable
What you'll learn
How to design your own new databases
How to query existing databases for the exact information you want
The SQL syntax without obsessive, robotic memorization
How to avoid common mistakes that result in slow performance
Recommended Course
The Complete SQL Bootcamp 2022: Go from Zero to Hero
Complete SQL + Databases Bootcamp: Zero to Mastery [2022]
Udemy Coupons Codes - August 2022
Code your future with Programming skills. Courses starting at $11.99 only!
Promotion Dates: 1/08/22 - 16/08/22
Clicks to
Redeem Udemy Coupon