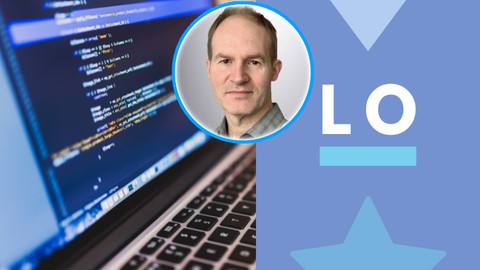 Lodash 4 – The Master Guide
Lodash complete guide – beginner to master LODASH.JS, FUNCTION BY FUNCTION, *ALL 300 FUNCTIONS EXPLAINED 11 HOURS LONG*
Created by Tim Maclachlan | 11.5 hours on-demand video course
LODASH 4 – LEARN and MASTER ALL 300+ FUNCTIONS! This course is the most complete course on Lodash.JS with over 11 hours of video content! And probably the most complete course about Lodash available anywhere! Lodash is a huge library, and so is this course!
This course will teach you all you need to do to become a master with Lodash.JS, one of the most popular Javascript libraries on the web. It will provide an example of every available function in Lodash, that's over 300+ examples!, in a step by step, function by function method.
This course will start at the most basic functions all the way up to the more complex functions. At regular intervals, there will be a Knowledge Check quiz for you to check your knowledge of each of the functions that you have learnt to far. At the end of the course there is a timed Practice Test, so you can test yourself in near exam conditions to really put your knowledge to the test!
What you'll learn
Gain an understanding of all the functions of Lodash and when to use them
Get an example of EVERY (over 300!) Lodash functions, to use as a reference when you need to use it
Become familiar with one of the most popular Javascript libraries
Learn how to use the functions, and how they can help your project
Test your knowledge as you go – Lots of quizzes to test your knowledge and understanding of what you have learnt
Gain another skill to put on your Resume / Curriculum Vitae!
Learn how to manipulate strings, arrays, collections, objects and even functions!
Recommended Course
The Modern Javascript Bootcamp Course (2022)
Node.js, Express, MongoDB & More: The Complete Bootcamp 2022
Udemy Coupons - December 2022
Get Certified! IT Certification courses starting from $12.99.
Promotion Dates: 01/12/2022 - 01/01/2023
Clicks to
Redeem Udemy Coupon