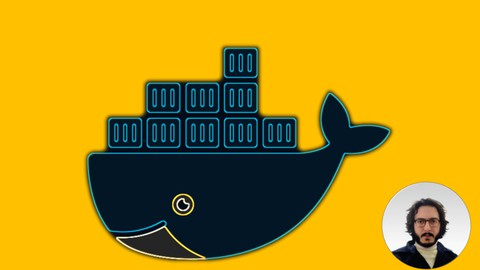 Learn Docker with .Net Core For Absolute Beginners
Learn all the fundamentals of docker by making .Net Core Web Application
Created by Asfend Yar Hamid | 1 hour on-demand video course
Welcome to the Docker course with .Net Core. This course is made with Docker & .Net Core. The main focus of this course is on the Docker technology. If you have no prior experience of Docker then this course is a perfect jumpstart for you. But keep in mind to complete this Docker course you must have a basic knowledge of Rest Api's Or Web Application with .Net Core .
What you'll learn
Learn all the essentials of Docker (Docker Files , Images , Containers)
Understand Containerization
Build .Net Core App with Docker
Build Docker Images
Run Docker Container
Push Docker Image To Docker Hub
Deploy Docker Image To Microsoft Azure Container Instance
Pull Docker Image inside another machine
Recommended Course
Docker & Kubernetes: The Practical Guide [2022 Edition]
Docker for Node.js Projects From a Docker Captain
Udemy Coupons Codes - August 2022
Code your future with Programming skills. Courses starting at $11.99 only!
Promotion Dates: 1/08/22 - 16/08/22
Clicks to
Redeem Udemy Coupon