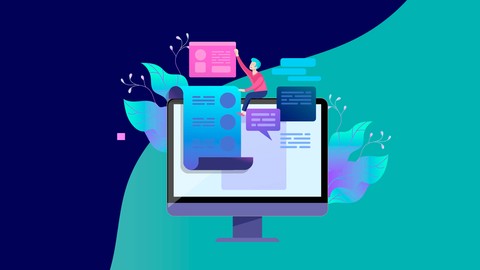 Learn CodeIgniter REST API Development Beginners Tutorial
Easy & Simple Steps to API Development in PHP Framework with JWT
Created by Online Web Tutor | 4 hours on-demand video course
Inside this course students / developers are going to learn about complete guide for
Understanding complete architecture to handle API Development in CodeIgniter Framework with JWT.
API Development workflow preparation
Database Table Creation & Management
API Development Management
REST API development with quality & standards
Easy & Simple code standards Integrations
Handling every aspect of a REST API to a deep level in simple concept
Course provides the best skill to make standalone api developer
All these topics we'll cover in detail with live coding standards of REST API Development CodeIgniter Framework.
What you'll learn
CodeIgniter REST APIs Development from scratch
Complete guide for Handling & Developing CodeIgniter framework REST APIs
Easy and simple Integration of JWT Authentication to CodeIgniter REST APIs
How can we develop REST APIs in PHP CodeIgniter Framework with JWT Token
Development of whole REST APIs development with JWT strength with Live Coding
Enrolment & Completion of this course will Development REST APIs development mind set in CodeIgniter Framework
Recommended Course
Golang gRPC API – Beginner to Expert (Now With VueJS!)
Ultimate PHP, CSS And SASS: Enhance Your JavaScript Skills!
Udemy Promotional Code - September 2023
This will also bring up a list of coupons and promo codes that you can use to get a discount on Udemy courses
The skills for now — now on sale. Online courses from $14.99.
Promotion Dates: 09/21/2023 - 09/22/2023
Clicks to
Redeem Udemy Coupon