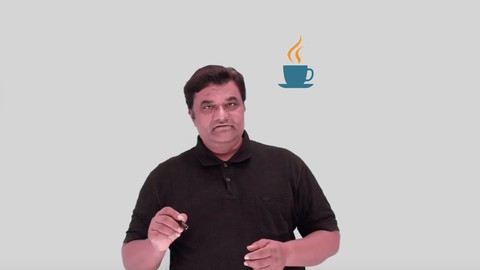 Mastering Java SE programming from Beginner to Master
Learn Java SE programming. A Practical approach to learn Java. Become a Java Expert
Created by Abdul Bari | 58.5 hours on-demand video course
The course consists of JAVA features, Java SE. Concept of programming are made simple and easy. Every topic is explained with real-life examples. This course is designed to make you familiar with JAVA Programming in detail. By the end of the course you will understand Java extremely well and will be able to build your own Java applications. After completion of the course, you will be as productive as a software developer. The course is taken right from basics to all the features in JAVA. Basic topics like – Methods, Object-Orientation and Inheritance are explained. Features like – Multithreading, AWT, Swing, Collection Framework and Networking are also covered in a detailed manner.
What you'll learn
Learn Java Programming for Standard Edition Java SE
Learn Multithreaded Programming
Learn GUI Programming
Recommended Course
SDET/QA Automation Interview Kit + Java logic Programs
The Complete Java Masterclass: Learn Java From Scratch
Udemy Coupons Codes - August 2022
Code your future with Programming skills. Courses starting at $11.99 only!
Promotion Dates: 1/08/22 - 16/08/22
Clicks to
Redeem Udemy Coupon