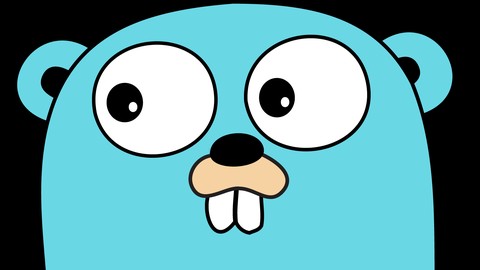 How to design & develop REST microservices in Golang (Go)
All you need to integrate SQL & NoSQL databases, search engines and all the tools that you need in your REST API.
Created by Federico León | 20.5 hours on-demand video course
In this second part of the series I'm working with MySQL, Cassandra and Elasticsearch as persistence layers and we're going to create 3 different microservices using different design patterns: MVC, featured MVC and Domain Driven Development implementing the Hexagonal architecture.
At the end of the course you'll learn:
How to structure our application's packages and code.
MVC pattern, Domain Driven Development and Hexagonal Architecture applied!
How to configure MySQL client in Go. DAO pattern implemented.
How to configure and use CassandraDB client in Go.
How to configure and use Elasticsearch in Go.
Testing and mocking database integrations.
Stress test the microservice with goroutines.
How dependencies work in Go.
How to build, publish, use and share a custom Go library.
Application design patterns.
Preparing our distributed logging system.
Real life examples and exercises.
Recommended Course
Go Programming (Golang): The Complete Developer's Guide
Building GUI Applications with Fyne and Go (Golang)
Udemy Promotional Code - May 2023
This will also bring up a list of coupons and promo codes that you can use to get a discount on Udemy courses
Learn Data Science. Courses starting at $12.99.
Promotion Dates: 05/01/2023 - 06/01/2023
Clicks to
Redeem Udemy Coupon