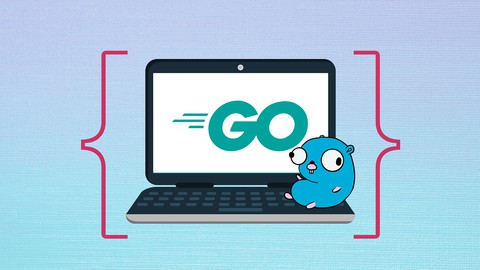 Learn Go Programming Language for Beginners Crash Course (Golang)
Master the Go Programming Language Step by Step – No previous programming experience required.
Created by Tim Buchalka's Learn Programming Academy, Trevor Sawler | 11.5 hours on-demand video course
The course is aimed at complete beginners. No previous experience is necessary or assumed. If you are coming from another programming language like Java or C++, or C# then you will also feel right at home here, and you can skip any of the introductory parts if you wish. But keep in mind there are differences in Go compared to those languages, so it's probably a good idea to watch all videos anyway.
What you'll learn
Learn the core Go skills needed to apply for GO developer positions in just 10 hours.
Have a fundamental understanding of the Go programming language.
Understand how to create your own Go programs.
Have the skills and understanding of Go to confidently apply for Google Golang programming jobs.
Be able to demonstrate industry best practices in the Go programming language code you write.
Obtain a solid understanding of what debugging and refactoring is and how to do it.
Recommended Course by Trevor Sawler
Working with Vue 3 and Go (Golang) [NEW COURSES]
Let's Build a Go version of Laravel
Working with React and Go (Golang)
Building Modern Web Applications with Go (Golang)
Working with WebSockets in Go (Golang)
Udemy Coupons - December 2022
Get Certified! IT Certification courses starting from $12.99.
Promotion Dates: 01/12/2022 - 01/01/2023
Clicks to
Redeem Udemy Coupon