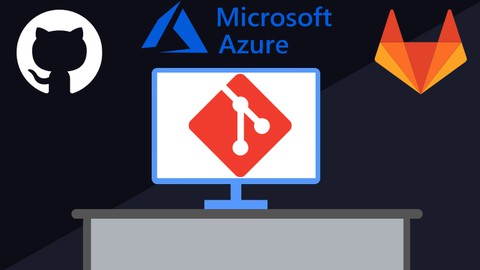 Git Mastery: Beginner to Expert with GitHub & GitLab
Become a professional Git user along with expertise in GitHub, GitLab & Azure DevOps. Step-by-Step no assumptions made.
Created by Mike Kilic | 29.5 hours on-demand video course
This course is all about Git and GitHub/GitLab/Azure Devops. This course comprehensively covers not only Git but also possible Git hosting providers such as GitHub/GitLab or Azure DevOps, which means no prior knowledge or experience is required. Starting from the very basics we will move to more intermediate topics (Branching, Merging, Rebasing, …) and finally progress onto advanced topics such as Submodules, Subtrees and more. If those terms are new to you – jump in and you will learn all that and more using multiple practice examples and animated slides. Become a Git expert with proficiency in Repository/Team Management in GitHub/GitLab/Azure DevOps.
What you'll learn
Master key Git concepts
Perform basic operations such as branching/merging/rebasing/cherry-picking
Learn how to solve Merge-Conflicts like a pro using various tools
Learn how to perform Pull-Requests (GitHub) & Merge-Requests (GitLab)
Use advanced operations such as Submodules / Subtrees / Hooks and more
Contribute to public repositories with works and creating pull requests of a forked repository
How to revert commits through various ways
Learn how to setup a protected branches with permissions in a repostiory on GitHub + GitLab + Azure DevOps + BitBucket
Work the right way with proven Workflows
Recommended Course
The Complete GitHub Actions & Workflows Guide
Complete Git and GitHub Course: Beginner Friendly Approach
Udemy Promotional Code - June 2023
This will also bring up a list of coupons and promo codes that you can use to get a discount on Udemy courses
Learning for all. Online courses from $12.99
Promotion Dates: 06/06/2023 - 06/07/2023
Clicks to
Redeem Udemy Coupon