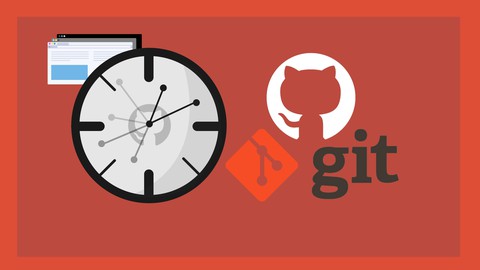 Git & GitHub – The Practical Guide
Learn Git & GitHub and master working with commits, branches, the stash, cherry picking, rebasing, pull requests & more!
Created by Academind by Maximilian Schwarzmüller, Manuel Lorenz | 10.5 hours on-demand video course
No matter if you're just getting started with (web) development, if you're applying for a developer job or if you just need to refresh your knowledge – version control is a core skill you need to succeed as a developer! Git (a version control system) and Github (a cloud provider for Git managed projects) form an outstanding combination to provide the best possible experience to create and maintain a clearly structured project history! This course will guide everyone (no prior knowledge is required!) through the core steps to use these tools in your daily projects with ease.
What you'll learn
Learn all you need to work with Git, including all about repositories, commits, branches & more
Understand how Git works behind the scenes and understand local & remote as well as local-tracking & remote-tracking branches
Dive into advanced Git features like merging, rebasing, the stash and learn how to manage merge conflicts
Bring Git's power to the cloud with GitHub
Learn how to collaborate in projects via Git & GitHub in teams & organizations
Learn how to contribute to open-source projects via forks & pull requests
Efficiently manage projects with Git & GitHub
Recommended Course
Git & GitHub For Beginners – Master Git and GitHub (2021)
Udemy Coupons - December 2022
Get Certified! IT Certification courses starting from $12.99.
Promotion Dates: 01/12/2022 - 01/01/2023
Clicks to
Redeem Udemy Coupon