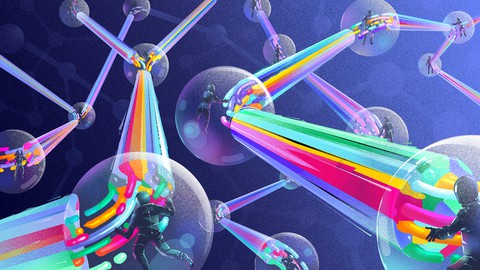 The Git and Github Bootcamp
Master the essentials and the tricky bits: rebasing, squashing, stashing, reflogs, blobs, trees, & more!
Created by Colt Steele | 17 hours on-demand video course
The following sentence is annoying, but also true: the best time to learn Git was yesterday. Fortunately, the second best time is today! Git is an essential tool for work in any code-related field, from data science to game development to machine learning. This course covers everything you need to know to start using Git and Github in the real-world today!
What you'll learn
Understand how Git works behind the scenes
Explain the difference Git objects: trees, blobs, commits, and annotated tags
Master the essential Git workflow: adding & committing
Work with Git branches
Perform Git merges and resolve merge conflicts
Use Git diff to reveal changes over time
Master Git stashing
Undo changes using git restore, git revert, and git reset
Work with local and remote repositories
Master collaboration workflows: pull requests, "fork & clone", etc.
Squash, clean up, and rewrite history using interactive rebase
Retrieve "lost" work using git reflogs
Write custom and powerful Git aliases
Mark releases and versions using Git tags
Host static websites using Github Pages
Create markdown READMEs
Share code and snippets using Github Gists
Recommended Course by Colt Steele
The Ultimate Guide To ChatGPT & Midjourney [NEW COURSES]
Mastering OpenAI Python APIs: Unleash the Power of GPT4 [NEW COURSES]
The HTML & CSS Bootcamp 2023 Edition
The Web Developer Bootcamp 2023
Mastering TypeScript – 2023 Edition
2023 Python Data Analysis & Visualization Masterclass
The Modern Javascript Bootcamp Course (2022)
The Linux Command Line Bootcamp: Beginner To Power User
The Ultimate MySQL Bootcamp: Go from SQL Beginner to Expert
JavaScript Algorithms and Data Structures Masterclass
Udemy Promotional Code - September 2023
This will also bring up a list of coupons and promo codes that you can use to get a discount on Udemy courses
Get ahead, stay ahead. Online courses as low as $13.99.