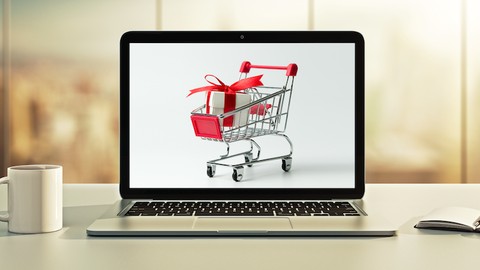 Full Stack: Angular and Java Spring Boot E-Commerce Website
Build a Full Stack E-Commerce website with Angular and Java Spring Boot (includes Stripe Credit Card Payments)
Created by Chad Darby, Harinath Kuntamukkala | 8.5 hours on-demand video course
Learn how to build a Full Stack application with Angular and Spring Boot. Angular and Spring Boot are two of the hottest technologies for developing Full Stack applications. Knowing how to build Full Stack applications with Angular and Spring Boot can get you a job or improve the one you have. These are hot skills and companies are desperately looking for developers. Some of the highest paying job posting are for Full Stack developers with Angular and Spring Boot experience. This course will help you quickly get up to speed with Angular and Spring Boot. I will demystify the technology and help you understand the essential concepts to build a Full Stack application with Angular and Spring Boot from scratch. You will also use modern development tools such as IntelliJ, Visual Studio Code, Maven and npm. All of the projects are based on Maven and npm, so you are free to use any tool that you want.
What you'll learn
Develop a Full Stack application with Angular front-end and Spring Boot back-end
You will TYPE IN EVERY LINE of code with me in the videos. I EXPLAIN every line of code to help you learn!
LEARN how to build Angular front-end applications …. all from the beginning. We assume no prior knowledge of Angular.
I am a RESPONSIVE INSTRUCTOR … post your questions and I will RESPOND in 24 hours.
DEVELOP a Spring Boot backend using modern development techniques and tools including IntelliJ
You can DOWNLOAD all videos, source code and PDFs. Perfect for offline LEARNING and REVIEW.
Recommended Course
Reactive Angular Course (with RxJs, Angular 15)
Angular (Full App) with Angular Material, Angularfire & NgRx
Udemy Promotional Code - May 2023
This will also bring up a list of coupons and promo codes that you can use to get a discount on Udemy courses
Learn Data Science. Courses starting at $12.99.
Promotion Dates: 05/01/2023 - 06/01/2023
Clicks to
Redeem Udemy Coupon