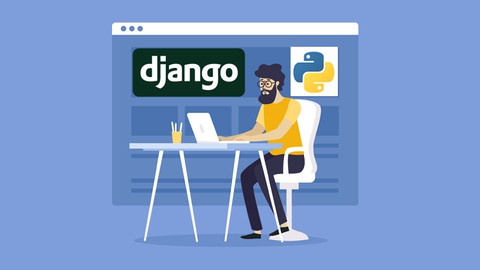 Django & Python Backend Web Development For Beginner
In This Course You Will Learn Django From Beginning To End By Create 3 Different Most Interactive Projects.
Created by Kazi Ariyan | 40.5 hours on-demand video course
Welcome to the Python and Django Backend Development for Beginner Course! In this course, we cover everything you need to know to build a website using Python, Django, and many more web technologies!
Whether you want to change career paths, expand your current skill set, start your own entrepreneurial business, become a consultant, or just want to learn, this is the course for you!
We will teach you the latest technologies for building great web applications with Python 3.8.3 and Django 3! But we don't just teach that, we also teach How you can create three different Django Project from Scratch. This course can be your one-stop-shop for everything you need! It will serve as a useful reference for many of your questions as you begin your journey in becoming a web developer!
What is the Best Part of this Course?
You will learn Django Basic Fundamentals
Create a Dynamic Website with HTML Template
Create CRUD Using MySql
Learn Django User Authentication
Develop A Blog Project with Django
Develop A Social Media Project with Django
Develop A Ecommerce Project with Django
Recommended Course
Creating Python APIs Like a BOSS – The Django REST Framework
Build a Backend REST API with Python & Django – Advanced
Udemy Coupons - December 2022
Get Certified! IT Certification courses starting from $12.99.
Promotion Dates: 01/12/2022 - 01/01/2023
Clicks to
Redeem Udemy Coupon