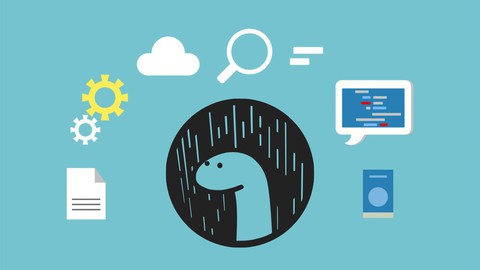 Deno – The Practical Guide (MVC, SQL, NoSQL, REST API)
Build modern web applications with Deno.js. Get a solid understanding from the ground up.
Created by Donald Latumahina | 8.5 hours on-demand video course
Welcome to Deno – The Practical Guide! Deno (or Deno.js, as some people call it) is a new technology for backend development released in 2020. It's created by Ryan Dahl – the original developer of Node.js – after his 2018 talk "10 Things I Regret About Node.js". Deno takes a modern approach to web development that may become the trend for years to come.
In this course, you will learn the ins and outs of Deno. You will learn about the different parts of Deno ecosystem and how they fit together. This course takes a gradual approach where you will learn Deno from its basic building blocks up to a full web application. Along the way, you will get a solid understanding of how Deno works and how to best use it to build web applications.
What you'll learn
Get a solid understanding of the Deno ecosystem
Use the MVC model to build modern web applications
Learn how to work with both SQL and NoSQL databases
Build REST APIs
Recommended Course
Deno: The Complete Guide Zero to Mastery
NodeJS – The Complete Guide (MVC, REST APIs, GraphQL, Deno)
Udemy Promotional Code - May 2023
This will also bring up a list of coupons and promo codes that you can use to get a discount on Udemy courses
Learn Data Science. Courses starting at $12.99.
Promotion Dates: 05/01/2023 - 06/01/2023
Clicks to
Redeem Udemy Coupon