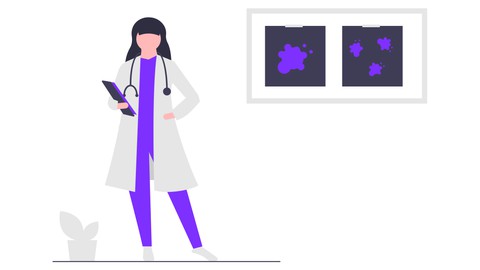 Deep Learning with PyTorch for Medical Image Analysis
Learn how to use Pytorch-Lightning to solve real world medical imaging tasks!
Created by Jose Portilla, Marcel Früh, Sergios Gatidis, Tobias Hepp | 12 hours on-demand video course
Welcome to one of the most comprehensive courses on Deep Learning in medical imaging! This course focuses on the application of state of the art Deep Learning architectures to various medical imaging challenges. You will tackle several different tasks, including cancer segmentation, pneumonia classification, cardiac detection and many more.
What you'll learn
Learn how to use NumPy
Learn classic machine learning theory principals
Foundations of Medical Imaging
Data Formats in Medical Imaging
Creating Artificial Neural Networks with PyTorch
Use PyTorch-Lightning for state of the art training
Visualize the decision of a CNN
2D & 3D data handling
Automatic Cancer Segmentation
Recommended Course
Deep Learning CNN: Convolutional Neural Networks with Python
PyTorch: Deep Learning and Artificial Intelligence
Udemy Coupons - December 2022
Get Certified! IT Certification courses starting from $12.99.
Promotion Dates: 01/12/2022 - 01/01/2023
Clicks to
Redeem Udemy Coupon