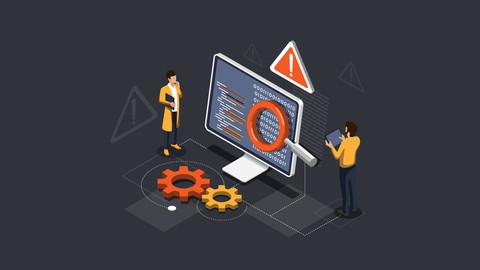 Complete Guide to Unit Testing in .NET Core (NUnit & XUnit)
Master unit testing with NUnit, XUnit and MOQ with a real world N-Tier web application (.NET Core 6 and EF Core)
Created by Bhrugen Patel | 5 hours on-demand video course
This course is all about writing effective unit tests using C# programming language and NUnit /XUnit as a unit testing framework. Along the way, we will learn the concepts related to unit testing. Today unit testing is an absolutely required skill from any professional developer. Companies expect from developers to know how to write unit tests using best practices. This course will help you setup a solid foundation with a real world example and how unit testing could be done in a .NET Core Web application with EF Core.
What you'll learn
Learn unit testing from scratch
What unit tests are for and how they are written
How to set up and use the NUnit and XUnit test framework
Run and Debug Unit Tests
Write Mocks with Mocking Framework (MOQ)
Implement unit testing in N-tier real world web application project using XUnit
Recommended Course
Complete Web API in .NET 5 Consumed with Blazor WebAssembly
ASP.NET Core API. From scratch to Master + Azure deployment
Udemy Coupons - December 2022
Get Certified! IT Certification courses starting from $12.99.
Promotion Dates: 01/12/2022 - 01/01/2023
Clicks to
Redeem Udemy Coupon