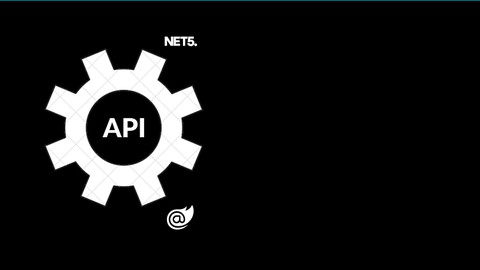 Complete Guide to Web API in .NET 8: Master API Development
Master RESTful API Development in .NET 8: Build and Consume APIs in Real-World Applications
Created by Frank Liu | 16.5 hours on-demand video course
Welcome to the Complete Guide to Web API in .NET 8 course, your ultimate resource for mastering Web API development using the ASP.NET Core platform. This course offers extensive coverage of Web API concepts, ensuring you gain a deep understanding of its technical aspects, security measures, and real-world implementation.
What you'll learn
Master ASPNET Core Web API (from zero to hero)
Create a Blazor WebAssembly App to consume the Web API
Using Identity Server 4 in-depth
Proper Web Development Architecture and Best Practices
What is Web API
RESTful API Design
ASPNET Core Platform Basics
Web API Routing, Model Binding, Model Validation, Filter Pipeline
Web API versioning, OpenAPI / Swagger documentation
Entity Framework Core Basics
Create a bug tracker Web API
Testing Web API with PowerShell and Postman
Repository Pattern
Custom Token Authentication
JWT Token Authentication
Recommended Course
Build an app with ASPNET Core and Angular from scratch
ASP.NET Core API. From scratch to Master + Azure deployment
Udemy Promotional Code - September 2023
This will also bring up a list of coupons and promo codes that you can use to get a discount on Udemy courses
Get ahead, stay ahead. Online courses as low as $13.99.