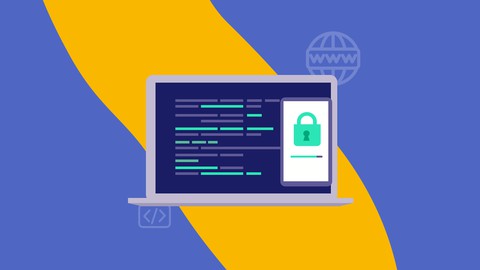 Coding For Beginners 2 – Get Started With Web Development!
Learn HTML, CSS & JavaScript the friendly way – No experience required. Go from scratch to coding websites!
Created by Applause Interactive | 16 hours on-demand video course
Kick start your hobby or career as a Web Developer, have fun, and learn some of the most employer requested skills for 2021! The second course in the widely acclaimed 'Coding for Beginners' series! This course is perfect for students who are thinking about learning the 3 languages of the web: HTML, CSS & JavaScript, but don't want to get dropped in at the deep end. Coding for Beginners 2 has been specifically designed as a generic, foundation level course, to introduce you to the core web technologies and many of the common coding concepts that you'll go on to use in whichever language you choose to master next – giving you a real head start before you start mastering a dedicated language or web speciality.
What you'll learn
Get introduced gently to HTML, CSS & JavaScript
Learn how the 3 languages of the web work together to build interactive web pages, websites & web applications
Discover that the internet and the World Wide Web are not the same thing (if you thought they were!)
Learn from the ground up how to build websites on your local computer using free tools
Get gently introduced to Microsoft Visual Studio Code, one of the world's best developer tools
Discover the Bootstrap styling framework and learn how to apply it in your projects
Understand the common, foundation level concepts before you go on to master HTML, CSS & JavaScript syntax
Discover if you enjoy working with web technology and where your future might lie in this area
Experiment confidently with web technology and have fun coding
Recommended Course
Master the Coding Interview: Big Tech (FAANG) Interviews
The Bible of Coding Interviews and Competitive Programming
Udemy Coupons - December 2022
Get Certified! IT Certification courses starting from $12.99.
Promotion Dates: 01/12/2022 - 01/01/2023
Clicks to
Redeem Udemy Coupon