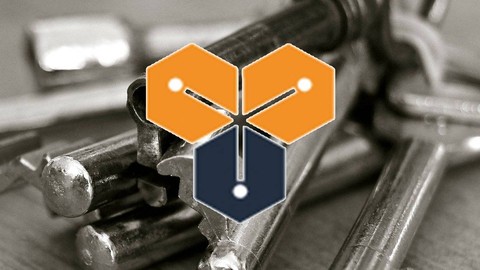 Clear and Simple AWS Advanced Security 2022
Everything You Need to Pass Your AWS Advanced Security – Specialty Exam
Created by Rick Crisci | 12 hours on-demand video course
Are you looking for AWS Security Training? Do you want to learn from an experienced trainer who makes complex concepts simple and easy to understand? Do you need to prepare for the AWS Security Specialty exam?
I am an experienced AWS Instructor, and have a number of top-rated courses on Udemy. Most lectures in this course are 5 – 15 minutes long. A few deeper topics are slightly longer.
Cloud Computing is everywhere. Traditional standalone datacenters are slowly becoming a thing of the past. More organizations are either migrating to the AWS cloud, or are configuring hybrid computing models that use on-premises resources and cloud resources. In order to stay relevant you must understand AWS. This course builds off my "AWS Solutions Architect Associate 2022 with Practice Test" videos, and gives you a deeper understanding of AWS Security.
What you'll learn
Pass the AWS Certified Advanced Security – Specialty Exam
Learn how to manage AWS Security with many hands-on lab demos
Use practice tests to refine your knowledge and identify weak spots
Recommended Course
DevOps Deployment Automation with Terraform, AWS and Docker
Ultimate AWS Certified Solutions Architect Professional 2022
Udemy Promotional Code - September 2023
This will also bring up a list of coupons and promo codes that you can use to get a discount on Udemy courses
Get ahead, stay ahead. Online courses as low as $13.99.