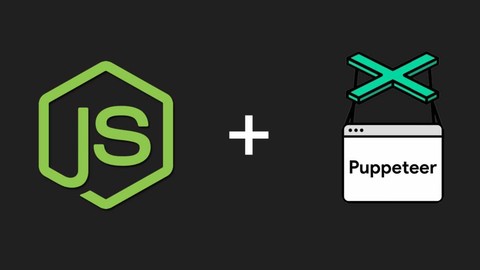 Automated Software Testing with Puppeteer
Learn great alternative to Cypress & Selenium with Google's Puppeteer + Headless Chrome, Jest, Cucumber, Percy & more!
Created by Kaniel Outis | 14 hours on-demand video course
Welcome to Automated Software Testing with Puppeteer in this course we will discuss a complete working/understanding and hands on testing of applications using Google's Puppeteer along with Mocha, Chai, Jest, Cucumber, Jest-Image-Snapshot, Jenkins and much more! We are going to start from the very basics of Puppeteer and slowly move to the advanced real world stuff and examples.
What you'll learn
Learn Fast and Reliable Automated Testing with Puppeteer and Headless Chrome
Learn Great Alternative to Selenium and Cypress Frameworks
Learn Visual Regression Testing with Puppeteer + Percy
Learn Cucumber + BDD Integration
Learn Automation Framework Design and Patterns
Explore Test Runners such as Jest and Mocha-Steps
Learn how to use ES6+ with Babel and Puppeteer
Learn how to build Web Scraper with Puppeteer
Recommended Course
Cypress: Web Automation Testing + API Testing + Frameworks!
Microservices Contract Testing with Pact
Udemy Coupons - December 2022
Get Certified! IT Certification courses starting from $12.99.
Promotion Dates: 01/12/2022 - 01/01/2023
Clicks to
Redeem Udemy Coupon