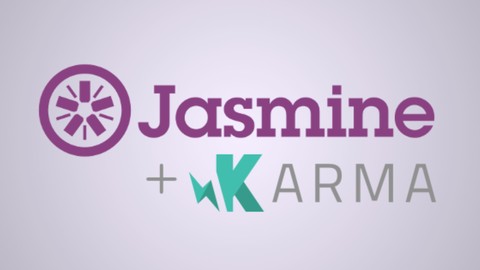 Angular 2-8 Unit Testing With Jasmine & Karma Step By Step
Learn the basics of Jasmine testing. Gain Angular testing / Javascript testing skills and automate tests today!
Created by Ivan Westen, Suren K | 3 hours on-demand video course
THE BEST DEDICATED COURSE FOR TEACHING JASMINE / KARMA TESTING USING ANGULAR VERSION 2-8
The primary goal of this course is to teach students the fundamental concepts of Angular unit testing using Jasmine & Karma. The course is designed to help developers gain theoretical knowledge as well as practical skills on how to write automated tests for your Angular apps to further your career. Everything is covered step by step.
What you'll learn
How to write automated tests for your Angular apps by learning the basic functionality of Jasmine / Karma
Advanced testing with Jasmine: Asynchronous testing, Marble testing, reactive forms, SpyOn method and more…
Best practices of automation testing: Code coverage vs test coverage, No fragile tests, arrange act assert and more…
Writing test cases for phones, routes etc. with demonstrations and exercises
Integration Testing with Jasmine / Karma
Recommended Course
JavaScript Bible – JavaScript and ES6 Bootcamp 2020
Angular Security Masterclass (with FREE E-Book)
Udemy Coupons - December 2022
Get Certified! IT Certification courses starting from $12.99.
Promotion Dates: 01/12/2022 - 01/01/2023
Clicks to
Redeem Udemy Coupon