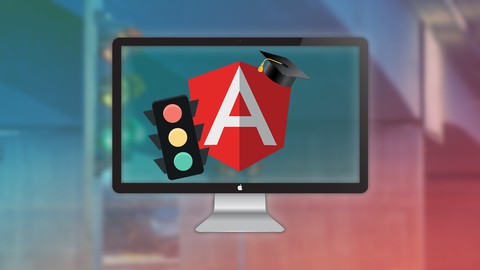 Angular Testing Course Masterclass (Angular 16) with (FREE E-Book)
A complete guide to Angular 16 Unit Testing and End to End (E2E) Testing, including Testing best practices and CI
Created by Angular University | 5 hours on-demand video course
This Angular Testing Masterclass (Angular 16) video course, complete with a running Github repository is a complete step-by-step guide to Angular Testing in general. We are going to take a small sample application that is already completed, but that has no tests yet. We are then going to discuss the best approach to test each part of the application, and we are going to write the tests step-by-step, explaining every decision along the way. We are going to start by writing Unit Tests for the multiple parts of the application, and then on a later stage, we are going to learn how to perform End to End (E2E) tests.
What you'll learn
Code in Github repository with downloadable ZIP files per section
Testing Fundamentals
Angular Unit Testing Best Practices
Angular E2E Testing with Cypress
Angular Component and Service Testing
Asynchronous Angular Testing with fakeAsync and Async
Continuous Integration with Travis CI
Recommended Course
Angular 16 – The Complete Guide (2023 Edition)
Reactive Angular Course (with RxJs, Angular 16)
Udemy Promotional Code - September 2023
This will also bring up a list of coupons and promo codes that you can use to get a discount on Udemy courses
Learn Network & Security. Get complete video courses for as low as $12.99.
Promotion Dates: 09/01/2023 - 10/01/2023
Clicks to
Redeem Udemy Coupon