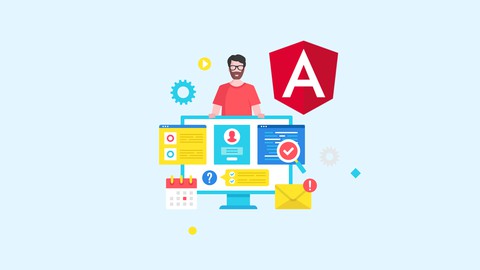 100 Angular Challenge
Build 100 Components, Services, Directives, Pipes in Angular and Much More!
Created by Dylan Israel | 12.5 hours on-demand video course
We will master all Angular has to offer by building 100 re-usable and practical Components, Directives, Services, Pipes and much more to be used in your personal or professional projects. Not only will we build 100 items, but we will also go over Jasmine and Unit Testing so we can write the most solid code possible and certify it does what it is supposed to. As we dive deeper into our Angular application we will hit on its various other technologies in detail including: TypeScript, JavaScript, HTML / CSS, Jasmine and Unit Testing, SASS and more. By the end of this course you my goal for you is to 'Get Good. Get Great. Then Get Better' with Angular. Lets go!
What you'll learn
Angular
TypeScript
JavaScript
HTML / CSS
Jasmine and Testing
Recommended Course
Angular Security Masterclass (with FREE E-Book)
Angular 14 – The Complete Guide (2023 Edition)
Udemy Promotional Code - May 2023
This will also bring up a list of coupons and promo codes that you can use to get a discount on Udemy courses
Learn Data Science. Courses starting at $12.99.
Promotion Dates: 05/01/2023 - 06/01/2023
Clicks to
Redeem Udemy Coupon