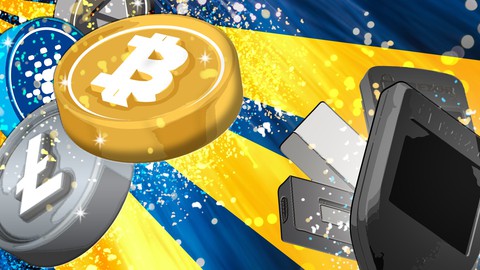 10 Day Cryptocurrency Challenge! The Ultimate Crypto Course
Learn How to Set Up Wallets, Learn about the Top Crypto Projects, How to Buy, Store and Protect your Coins and More!
Created by Mitchell Bouchard, Kevin Gardin, William Rogers | 2.5 hours on-demand video course
Do you want to learn all about Cryptocurrencies? Perhaps you have wanted to purchase some Bitcoin or Ethereum? If you said yes, this is the perfect course to learn Cryptocurrencies! In this course you will learn how to get started with cryptos. We will teach you how to set up different wallets, you will learn how to buy, store and protect coins as well! You will learn the fundamentals on Blockchain technology and Decentralization.
Enroll now and get instant access to:
Hours of Video Content
Custom Workbook PDF
Premium Instructor support
Lifetime updates to the class
This course is led by Mitchell Bouchard, founder of Red Cape Learning and has reached over 450,000 Students on Udemy.
What you'll learn
What is a Crypto Wallet?
How to set up Crypto Wallets
How to Buy Bitcoin
What is Bitcoin?
What is Ethereum?
How to Store Cryptos
How to use hardware Walelts
What is USDT?
What are Stablecoins?
How to Protect your Cryptos
Learn about the most Important Projects
What are NFTs
Recommended Course
Cryptocurrency Algorithmic Trading with Python and Binance