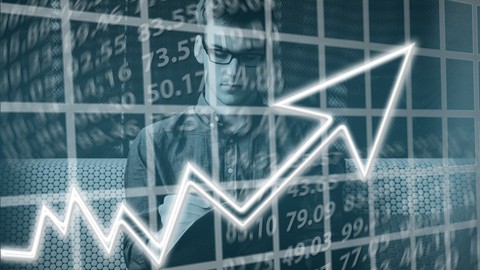 Time Series Analysis and Forecasting with Python
Learn Python for Pandas, Statsmodels, ARIMA, SARIMAX, Deep Learning, LSTM and Forecasting into Future
Created by Navid Shirzadi | 10.5 hours on-demand video course
"Time Series Analysis and Forecasting with Python" Course is an ultimate source for learning the concepts of Time Series and forecast into the future. In this course, the most famous methods such as statistical methods (ARIMA and SARIMAX) and Deep Learning Method (LSTM) are explained in detail. Furthermore, several Real World projects are developed in a Python environment and have been explained line by line! If you are a researcher, a student, a programmer, or a data science enthusiast that is seeking a course that shows you all about time series and prediction from A-Z, you are in a right place.
What you'll learn
Basic Packages, NumPy, Pandas & Matplotlib
Time Series with Pandas (Creating Date Time index, Resampling, …)
Analyzing Time Series Data Using Statsmodels Package
The Concept of ARIMA and SARIMAX method and How to Forecast into the Future Using Them
The Concept of Deep Learning from A-Z
Forecast into the Future Using LSTM Model for Single Variant
Forecast into the Future Using LSTM Model for Multi Variant
Recommended Course
Time Series Analysis, Forecasting, and Machine Learning
Time Series Analysis in Python 2021
Udemy Promotional Code - May 2023
This will also bring up a list of coupons and promo codes that you can use to get a discount on Udemy courses
Learn Data Science. Courses starting at $12.99.
Promotion Dates: 05/01/2023 - 06/01/2023
Clicks to
Redeem Udemy Coupon