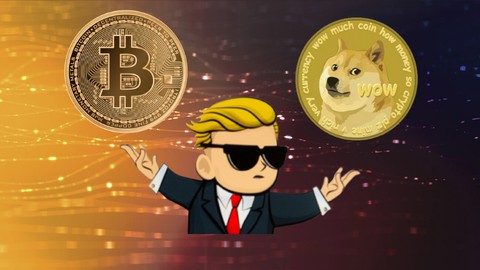 6 Live Sentiment Analysis Trading Bots using Python
Build 6 Live Crypto & Stocks Sentiment Analysis Trading Bots using Reddit, Twitter & News Articles
Created by Samuel Boylan-Sajous | 5 hours on-demand video course
Join the most comprehensive Sentiment Analysis & Machine Learning Algorithmic Trading course on Udemy and learn how to build amazing state-of-the-art Trading Algorithms! Do you want to learn how to build cutting edge trading algorithms that leverage todays technology? Or do you want to learn the tools and skills that many quantitative hedge funds use to make billions of dollars every year? Or do you just want to learn algorithmic trading in a highly practical way? Then this is the course for you!
What you'll learn
6 Different Live Sentiment Analysis Trading Algorithms
Perform Sentiment Analysis on Reddit, Twitter, & News posts
Web Scraping Multiple Websites for Valuable Information
Implement BERT in Live Trading Algorithm
Practical Algorithmic Trading
Alpaca & Binance Trading Algorithms
Stocks & Crypto Trading Bots
Tools & Skills for building Wall Street Trading Bots
Use Cutting Edge NLP Algorithms like BERT for sentiment classification
Recommended Course
Technical Analysis with Python for Algorithmic Trading
Cryptocurrency Trading Bot with a User Interface in Python
Udemy Promotional Code - May 2023
This will also bring up a list of coupons and promo codes that you can use to get a discount on Udemy courses
Learn Data Science. Courses starting at $12.99.
Promotion Dates: 05/01/2023 - 06/01/2023
Clicks to
Redeem Udemy Coupon