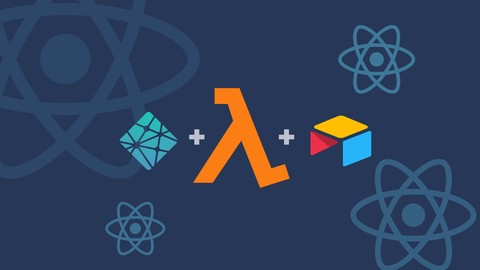 React and Serverless – Fullstack Web Development
Learn how to build real-world applications with React and Serverless
Created by James Quick | 6 hours on-demand video course
In this course, you will build a secure and production-ready full-stack typing application from start to finish. Along the way, you will learn core concepts of developing modern web applications like React, authentication/ authorization, Serverless Functions, and continuous integration. By the end of this course, you will have the knowledge you need to build amazing applications to share with the world!
What you'll learn
Modern React including Hooks and the Context API
CSS in JSS using Styled Components
Storing data using the Airtable API
Securing applications with JSON Web Tokens
Building and deploying Serverless Functions with Netlify
Creating a Light/Dark mode with CSS Variables and React Context
Deploying to Netlify using Continuous Integration
Recommended Course
Microservices with Node JS and React
React For The Rest Of Us: The 10 Days Of React JS
Udemy Coupons - December 2022
Get Certified! IT Certification courses starting from $12.99.
Promotion Dates: 01/12/2022 - 01/01/2023
Clicks to
Redeem Udemy Coupon