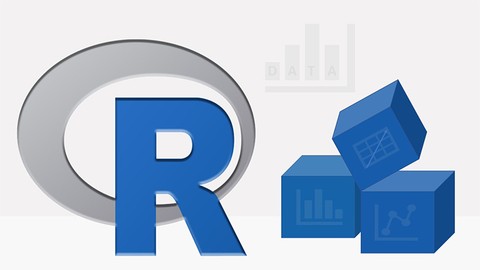 R Programming Easy As ABC: For The Beginner Data Scientist
Learn Data Analytics, Data Manipulation and Data Visualization using R Programming, R Studio and ggplot2 Package
Created by Bayti Data | 4 hours on-demand video course
Hello and welcome to R Programming Easy as ABC! This course was developed for the beginner programmer, data analyst, developer or individual who is interested in learning the fundamentals of R Programming. R Programming has somewhat of a reputation for being difficult to learn. That's why we designed this course for the absolute beginner.
What you'll learn
Students will learn the fundamentals of how to navigate in R Programming. Students will also learn how to create, import, manipulate and visualize data using R programming. R Studio and ggplot2 Package
Recommended Course
COVID-19 Data Science Urban Epidemic Modelling in Python
Linux x86 Assembly Language Programming From Ground Up™
Udemy Coupons - December 2022
Get Certified! IT Certification courses starting from $12.99.
Promotion Dates: 01/12/2022 - 01/01/2023
Clicks to
Redeem Udemy Coupon